For Australian Intended Parents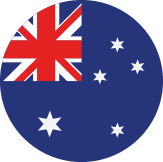 Tammuz Family has been assisting Australian Intended Parents on their international surrogacy journeys since 2015! Steven Swanepoel is Tammuz Manager for the Oceania and UK regions and is delighted to be part of the Tammuz Family. He brings with him a Bachelor's Degree in Business and a wide range of career experience, from flying the skies with Virgin Australia International to working in insurance with a recognised professional services firm. When the opportunity came to start a new chapter and direction he jumped at the opportunity! He and his fiancé are currently on their own surrogacy journey with Tammuz through Colombia, and is very excited to bring his knowledge and passion for all things family and surrogacy to all the Intend Parents down under! So reach out today and say G'Day!
"What I love most about Tammuz Family is that when Intended Parents sign with us, they can sit back and enjoy the process more knowing that Tammuz will coordinate everything for them from the beginning to the end of their journey and beyond! This includes egg donor and surrogate matching, IVF, all legal work, the exit process back to Australia and 24/7 around the clock local support in Australia.
I'm also proud that since taking on this role I have slowly started to build a local Australian Tammuz Intended Parents community.  One of the highlights of my job is bringing IPs together to share stories of their journeys to date. Our functions and events are fun and relaxing and are held in Sydney and Melbourne at numerous venues including hotels, restaurants and attending theatre openings to name a few".

STEVEN SWANEPOEL
Tammuz Australia Manager
Why should Australian Intended Parents choose Tammuz?
No other agency has a dedicated and experienced local Australian Manager (who has had a child via surrogacy), guiding IPs on their journeys.
No other agency offers 'Guarantee Baby' plans in the USA.
We offer a diverse range of egg donors and premium egg donors.
By thinking outside the box, we have been able to create a range of affordable plans.
We offer you 24/7 around the clock, local support. Steven is happy to take calls from IP's 7 days a week!
We assist you in the application process for the issuance of birth certificates and passports and do our best to get you and your family back to Australia in the shortest time possible.
Discover the best plan for you!

STEVEN SWANEPOEL
Tammuz Australia & NZ Manager
info@tammuz.com
8 reasons why Intended Parents choose Tammuz.
Curious? Meet our families!