You are now just a short step away from the most important journey of your lives. You have spent countless hours researching the
surrogacy
process, consulted with industry professionals and saved money. Now we'd like to share with you the guiding principles of Tammuz Family and the reasons why we are now one of the leading surrogacy companies in the world.
Tammuz Family fully supports IP's and provides them with the best and most professional and personal services possible. As most of Tammuz team has been the surrogacy journey, we know the emotional rollercoaster and challenges you might be facing along the way. We will guide you through every step of the way – until birth!

We offer a range of plans at an affordable cost. We do so by collaborating closely with the best service providers in each country we operate in, creating inclusive and comprehensive programs. Also, our agency fees are significantly lower than other agencies.

Readily available Surrogates
The waiting time for a surrogate can be challenging. In each surrogate program we do our utmost to shorten the waiting time and match you, the IPs, with a surrogate. Depending on the destination, the current waiting time for surrogates is between 1-6 months.

Our ONE-STOP-SHOP approach allows you the IP, to feel more secure and less stressed knowing that we coordinate everything for you from the beginning of your journey to the end and beyond including matching you with a surrogate, creating embryos, carrying out all medical procedures, providing legal support and insurance consulting.

Since 2008, over 1,300 babies have been born under the expert guidance of the Tammuz Family global team.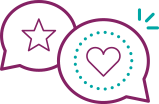 Tammuz is no longer just an agency. In the last decade we have built a community in different countries we operate in, and we are proud to maintain contact with our IP's, their babies and their families after the birth. We are proud to have assisted hundreds of families post-birth by coordinating regular Family Day meet ups and special events and workshops, especially for first time parents! We genuinely look forward to working with you and your loved ones in the future.

Since its inception, Tammuz Family has worked hard to promote equality and make surrogacy accessible for everyone. Our team have been instrumental in bringing about changes in legislation and we will continue the fight until equality is achieved for each and every IP that signs with Tammuz.

Tammuz Family supports IP's throughout their entire journey until the birth of their child. The team will be available as much as needed through out the journey, answer questions, direct to professionals when needed and make sure you have all the support you need.