An open letter from our founder,
Doron Mamet-Meged
A number of years ago, my partner and I were in a position similar to yours. We longed for a child. We desperately longed for a child. And like you, we were unable to create a child the conventional way. After countless hours investigating alternative options including fostering and adoption, my partner and I decided to pursue a surrogacy journey in the USA.
Along the way, I learnt three important things-
That there are many people whose only option to have a baby is via surrogacy, however they simply cannot afford it.
That IP's often find themselves overwhelmed once they start their journey as it is a complicated process medically, legally, and emotionally. There are many decisions to be made and dealing with international medical and legal staff in foreign countries with potential language barriers can be challenging at the best of times.
That no company existed in my homeland of Israel that could or would help facilitate a surrogacy journey for local IP's.
Therefore, I decided to take action! In 2008, after working for many years as a Senior Executive in a high-tech firm, I quit my job and set up Tammuz! I was extremely passionate about making surrogacy accessible for EVERYONE, regardless of gender, race or sexual orientation. It's extraordinary how time flies! Fast forward to today and Tammuz Family is one of the largest surrogacy companies in the world with over 1300 babies being born to date. Under the expert guidance of our team, many who have been through the surrogacy process themselves, we are here 24/7 to guide and support you on what will no doubt be the most exciting journey of your life! You dream of babies, and we'll make it happen!
Doron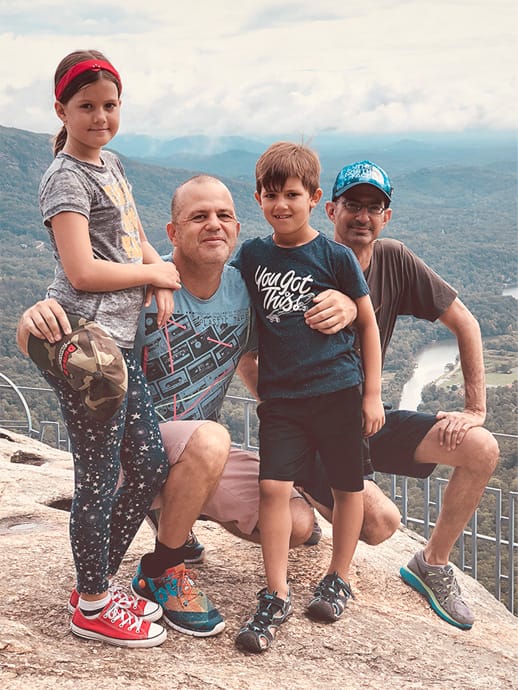 8 reasons why Intended Parents choose Tammuz