A vida sempre acha um caminho!
Tammuz Family is an International Surrogacy, Fertility, Human Reproduction, & Egg Donation Agency based in Tel Aviv, Israel. Our initiative was founded by Doron Mamet-Meged in 2008 and over the last decade has grown into one of the world's leading agencies, with offices in Australia, South Africa, Brazil, China, the United States, Finland, India, Iceland, Israel, Mexico, Norway, Portugal, Sweden.
The efficient one-stop-shop format combined with low agency fees sets us apart and positions us as one of the largest surrogacy agencies in the world and, to date, more than 1300 babies have been born through the Tammuz Family processes.
We want to be part of your story, and turn your dream into reality. Count on us to walk this great journey, we will be ready to offer you all the support you need.
Nossos Planos de Surrogacy
A Tammuz Family é especializada em oferecer para casais do mesmo sexo, casais heterossexuais, homens solteiros e mulheres solteiras, programas de Surrogacy Internacional seguros e acessíveis nos EUA, Ucrânia, Geórgia, Colômbia. Temos orgulho de que até o momento mais de 1300 bebês nasceram através de um dos nossos processos ao redor do mundo.
E já tivemos a honra de acompanhar o nascimento de mais de 100 bebês brasileiros.
São queridas novas famílias que dividiram conosco sua história e cada passo de sua incrível jornada.
Então, como o processo funciona? Qual o custo do processo de Surrogacy Internacional? Clique nos destinos abaixo para saber mais.
Todas as nossas surrogates (gestantes por substituição) passam por um processo de triagem médica e psicológico extenso, completo e rigoroso antes de serem aceitas no processo de surrogacy. A candidata a ser surrogate deve ter tido pelo menos um bebê saudável derivado de uma gravidez bem-sucedida..
Nossas Doadoras de Óvulos
A Tammuz Family oferece uma grande variedade de doadoras de óvulos. Há perfis de doadoras sul-africanas, americanas e latino-americanas. Todas as doadoras de óvulos da Tammuz Family passam por triagem psicológica e médica e aos futuros pais são fornecidos o perfil genético, histórico médico, educação, histórico de emprego, interesses / hobbies e histórico médico da candidata a doadora de óvulos.
As fotos atuais das candidatas também estão incluídas em seus perfis.
Descubra o plano ideal para você!
A Tammuz Family oferece uma variedade de planos e condições para a realização do processos de surrogacy internacional. Estamos sempre buscando as melhores soluções para atender todos os nossos futuros pais e futuras mães. Verifique nossas opções e descubra o plano ideal para sua família!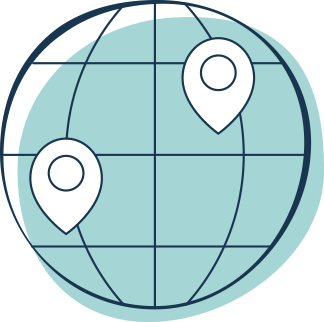 Você é cidadão português?
A Tammuz Family agora tem uma equipe dedicada de profissionais para ajudar nossos futuros pais de Portugal! Entre em contato no e-mail abaixo para mais informações.
Bruna Alves
E-mail: bruna.alves@tammuz.com